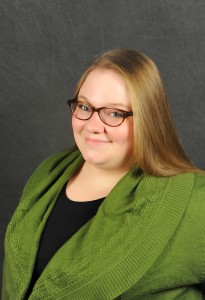 About Nicole Lennox, LMT
Welcome! My name is Nicole and I am passionate about supporting expanding families. I love working with parents during the childbearing year.
---
Birth Doula Experience
I began training with Birth Arts International in August 2009 in the distance learning doula training program. A few months into my training, I decided to postpone attending births until my daughter was older. I continued to study as much as possible over the next 3 years and in July 2012, began attending births. I took time off from February 2013-14 to concentrate on attending massage therapy school, but began working with birth doula clients again in May 2014.
 

Postpartum Doula Experience
In 2010, when I decided to postpone attending births, I began training as a postpartum doula with Childbirth International. I enjoyed being able to schedule the time I spent with families, knowing that my own family was cared for while I was away. I have supported over a dozen families to date.
 

Massage Experience
Once I began working with women during their childbearing year, I realized I could meet a need for prenatal massage therapists in the area. In February 2014, I graduated from a 625 hour myomassology program at Irene's Myomassology Institute in Southfield, MI and received my license from the State of Michigan in March 2014. Over 95% of the massages I gave in school were on women in different stages of life.  I have found massage to be a perfect fit with birth work.
In November 2014, I began taking massage appointments at Black Lotus Women's Wellness in Waterford, MI.
---
What Brought Me Here
I felt unsupported during my own labor and birth experience. The experience lit a fire in me, calling me to assist people during their childbearing year. I want to meet women/birthing people where they are and walk this journey with them. Whether a parent's goal is an all-natural water birth at home, a hospital birth with a planned epidural, or a cesarean birth, I want to support them during their transition to motherhood. Birth changes us as people. My goal is to support people during this transition, this journey, and companion them through the changes.
I hope that my education and work toward educating others will help women and other birthing folks to trust their bodies, trust that they were made to give birth naturally, and help people trust in their ability to breastfeed/chestfeed and give their babies the best possible start in life.
---
Credentials:
Trained Birth Doula (Birth Arts International & CAPPA)
Trained Postpartum Doula (Childbirth International)
Licensed Massage Therapist (State of Michigan)
Rebozo Certified (Rebozo Connection: The Gena Kirby Method)
Trained Placenta Encapsulation Specialist (Full Circle Placenta Encapsulation)
Certified Reiki Level II Practitioner
Certified Infant Massage Therapist (Institute of Somatic Therapy)
Biologix Bloodborne Pathogens – Certified
Training:
Labor Doula Training – Started August 2009
Postpartum Doula Training – Started December 2010
Live with Awareness: More Business of Being Born Workshop – February 18-19, 2012
Live with Awareness: The Circumcision Decision – June 25, 2012
The Greatest Pregnancy Ever Workshop – August 11, 2012
Medicinal Herb Workshop with Anna Fernandez – August 26, 2012
Full Circle Placenta Encapsulation Training – December 2012
Myomassology Training Program, 625hrs (Irene's Myomassology Institute) – February 2013-14
Rebozo Connection: The Gena Kirby Method with Bridgette Becker – May 3, 2014
Grow Your Birth Business with Bloom Birth Pros – May 2014
CAPPA Labor Doula Training – November 22-23, 2014
Reiki I and II with Dory Jolin – March 1, 2015
Essential Oils and Natural Health (Vintage Remedies) – January 2, 2016
Memberships and Affiliations:
Michigan Board of Massage Therapy – Professional Member (appointed position) (past board member)
Associated Bodywork and Massage Professionals – Certified Professional Member
CAPPA (Childbirth and Postpartum Professional Association)
Birth Arts International
Childbirth International
La Leche League (past member)
Michigan Association of Lactation Consultants (MALC) (past member)
BirthNetwork of Oakland County (past co-leader)